Meet our fun & friendly music faculty. Each of them is available for private music lessons.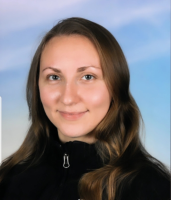 Mariia Tarawally
Voice, Piano
Mariia was born and raised in St-Petersburg, Russia. Her mother introduced her to the world of music early in her childhood. She started playing piano at the age of 4 and singing at the age of 10. She fell in love with music and decided to take that path in life. Mariia spent 12 years studying and then successfully graduating from the "Music and Performing Arts School" with a red honors diploma (piano/ voice/ music theatre) and later on received her bachelors at the St-Petersburg State College of Music by M.P. Mussorgskii in Music Education, voice major.
Throughout college she participated in numerous competitions and festivals. Mariia has a strong belief that music can change lives for the better. She seeks to equip students with the performance, composition, and theoretical skills that will see them excel no matter what path they take in music.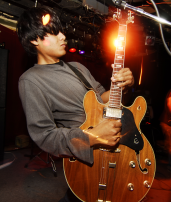 Will Morales
Acoustic Guitar, Electric Guitar, Upright Bass, Electric Bass, Banjo, Piano, Drums, Ukulele, Mandolin, Aux Percussion
A 15-year veteran of the D.C. music scene and multi-instrumentalist, Will instructs guitar, upright bass, drums, ukulele, banjo, mandolin and piano throughout Northern VA. He also freelances as a sound engineer. Will has previously served as the Music Director of Virginia Hills Baptist Church Preschool where he taught over 200 students according to Fairfax County's Guidelines for early Youth Development. He has been a member of the Washington Jazz Arts Ensemble playing upright bass and has volunteered for the McLean Youth Orchestra (MYO). Will instructs many styles of music including Rock, Pop, Blues, Classical and Jazz. Will develops lesson plans unique to each of his students.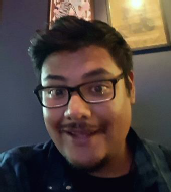 Marco Morales
Upright Bass, Electric Bass, Acoustic Guitar, Electric Guitar, Piano, Drums, Ukulele
Marco Morales has been an active musician in the DMV area for the past 15 years. He is a wellversed musician in a variety of musical styles such as jazz, punk, funk, hip pop, blues, rock and pop. Marco has performed at many different venues including The State Theater in Falls Church VA, The Bitter End in Greenwich Village NY, and the venue where he always wanted to perform as a young local musician, The Black Cat in Washington D.C.
Marco keeps active as an instructor of several instruments including the Upright Bass, Electric Bass Guitar, Acoustic Guitar, Electric Guitar and as well as beginning Piano. He also keeps up with the music community by working as a sound tech at The Howard Theater where he works alongside many touring professional musicians.
Through the many "not so good" gigs Marco has become an ace Guitar & Bass Technician. In between his busy schedule, he likes to help out fellow artists by sitting in for live shows, studio sessions, sound engineering and or just consultation.